IN MEMORIUM
KB9BTI
BOBBY A. WOOLWINE
April 18, 1953 - Oct. 12, 2008


ELKHART -- Bobby A. Woolwine, 55, of Elkhart, died Sunday (Oct. 12, 2008) in Elkhart General Hospital.
He was born April 18, 1953, in Charleston, W. Va., to Dorsey G. Sr. and Sylvia (Jones) Woolwine. He married Norma S. Haven on Oct. 7, 1971, in Elkhart.
She survives, along with two sons, Donald Woolwine and Austin Woolwine, both of Elkhart; one daughter, Dawn (Bradley) Kohler of Elkhart; three brothers, Charlie (Pat) Woolwine of Elkhart, and Dorsey G. Woolwine Jr. and Paul Woolwine, both of Belle, W. Va.; three sisters, Loretta (Sam) Riddle of Belle; Mary (Arnold) Musick of Lufkin, Texas, and Sandra (Shannon) Johnson of Hannibal, Mo.; and four grandchildren.
Mr. Woolwine was employed as a journeyman plasterer, employed by Gibson-Lewis LLC in Mishawaka. He was a member of Plasterers and Cement Masons Union Local #96 in South Bend. He was an amateur ham radio operator with the call numbers KB9 BTI, and was a leader and committee chairman for the Cub Scouts, along with leading Boy Scouts Troop #87 in Jimtown. He enjoyed hunting, fishing, camping, being outdoors and spending time with his family.
(Information provided by Jeff AA9JC)
++++++++++++++++++++++++++++++++
IN MEMORIAM
W9SWS
SK October 6, 2008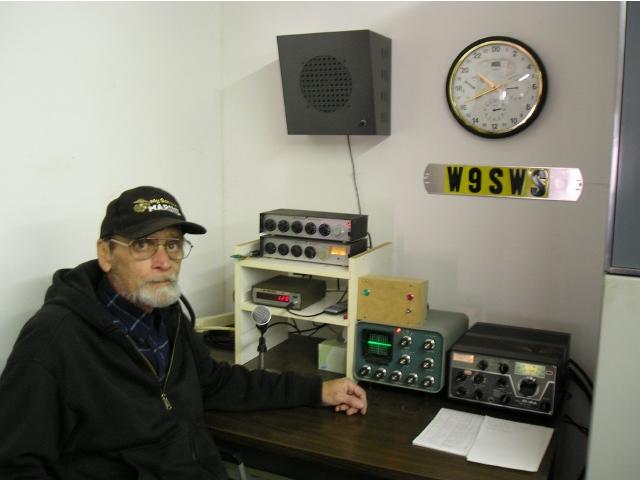 JAMES A. LAPINSKI, 55, of Byron, formerly of Chicago, died Monday, October 6, 2008, surrounded by loving family and friends, in his home after a courageous battle with cancer. He was born October 30, 1952, in Chicago, IL, the son of John and Emily Czaja Lapinski; he married Carol Rebeles, in December, 1983, in Midlothian, IL. He was a stationary engineer for several employers including South Chicago (Trinity) Hospital, Chicago LaRabida Children's Hospital, Loretta Hospital, U of I Rockford School of Medicine and Amcore Bank of Rockford. He was a licensed amateur Ham radio operator and also enjoyed boating, camping, fishing, and woodworking. He is survived by his wife, Carol; son, Cpl. John Lapinski, USMC; daughter, Jacqueline, of Byron; sister, Carol Drebin of Orangevale, CA; and several nieces, nephews and cousins. He was preceded in death by his parents.
In lieu of flowers, memorials to Ogle County Hospice or American Cancer Society would be appreciated. www.farrellhollandgale.com
above information provided by ChicagoTribune.com
Hamboree site notified by: Skip, K7YOO,
Tom, KC9GMF and Jack, K9ACT
**********************************
IN MEMORIAM
Robert Hummel, WA9ZTY,
dedicated net control operator
of
the Midwest Classic Radio Net
for the last 13 years
Born: 04/13/1953 – SK: 05/01/2008